Educate
Foster student learning in a collaborative environment with hands-on computer hardware and computer theory courses.
Equip
Give each student the ability to purchase or earn a high quality computer, equipping them to move forward and continue using technology after they complete the program.
Inspire
Believe what you may think is impossible. Access to technology, learning computer skills and higher education, whether that be college, trade school or training courses is possible for every student.
Our Vision
Our vision is that every student is given an opportunity to increase their technological skills and gain access to quality technology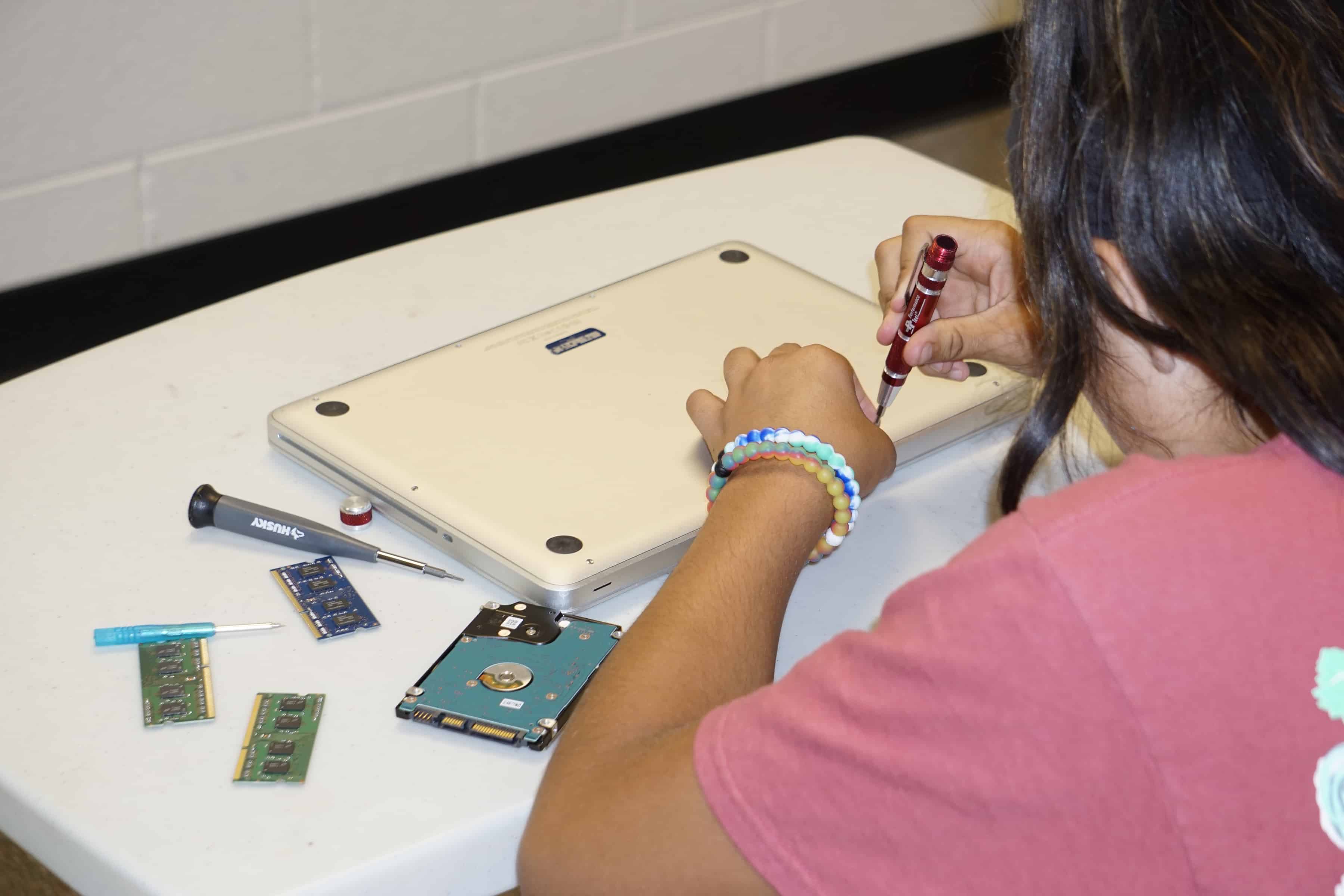 The projected increase of computer and mathematical science occupations by the year 2020, as reported by The National Science Board, nearly 10% more than the growth of all other occupations
The percentage of American high school seniors who are proficient in math and interested in a STEM career.
The percentage of 12th grade students who scored "Below Basic" on their math and science assessments as reported by The National Assessment of Educational Progress (NAEP)
Out of School STEM Programs
Partnership
When you partner with us, you will be giving youth an opportunity to build an applied skill and pursue their goals.
Don't look at it as a donation, because it's not.  It's a partnership. You get to be a part of changing a student's life.
Be a volunteer Partner.
If you are you skilled in computer hardware, technology, or have another skill that you would like to share, partner with us to create learning environments that reach the beautiful diversity of students in our community.
Be a Partner Financially.
Your contribution of any amount will be used to provide students with tools to learn, to keep the lights on, and to help Rise Above Information Technology grow to reach more students in more areas.  
Be a donating Partner.
Your equipment will be used for training purposes, so that students can get hands-on experience in repairing computers themselves in an instructor led course. Equipment that is older or irreparable will be recycled and the money will be used to support our students.